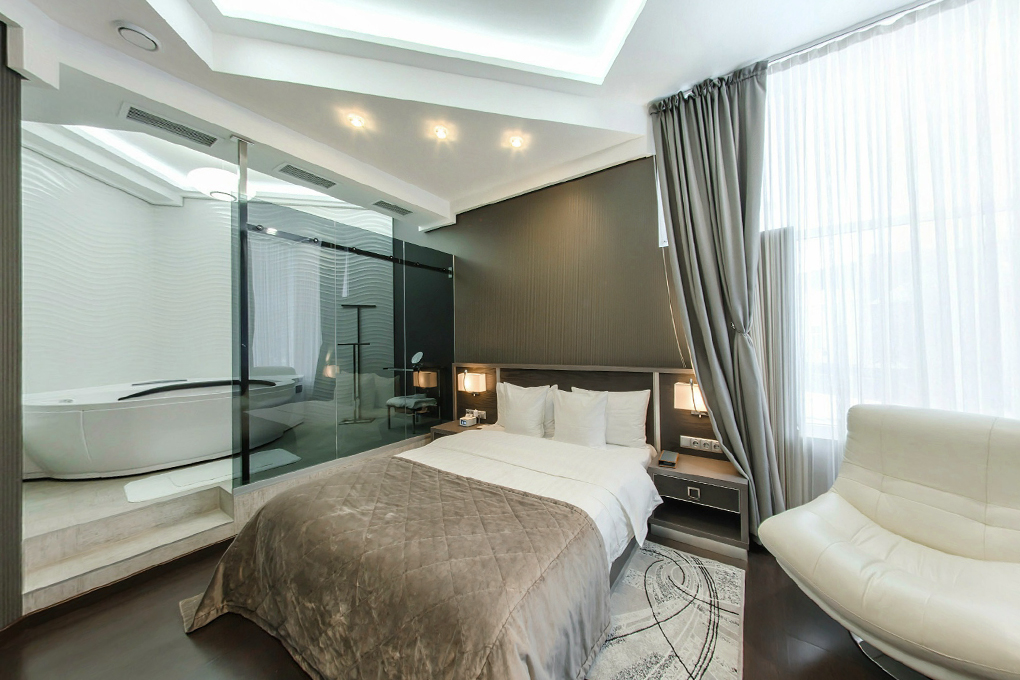 Elegant DeluxCurrent trends of the organization of space and also faultless interior design create the cozy atmosphere for rest and work.
Wi-Fi - free
Square - 50м²
Big size bed
Jacuzzi
For 1-2 person
LCD panel
Book now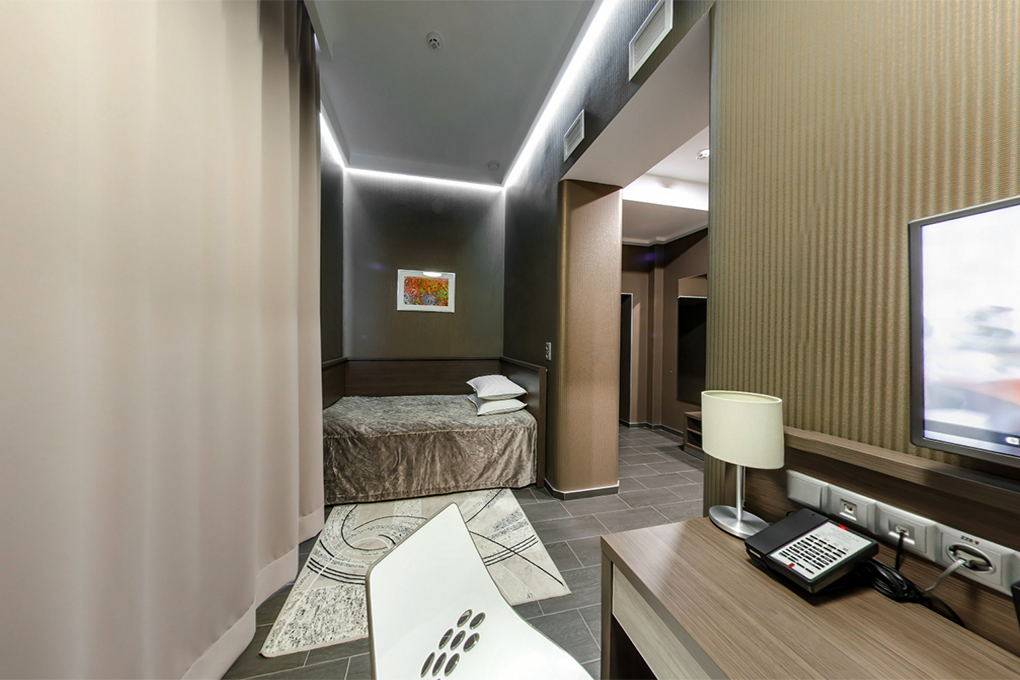 Elegant Classic IWe are sympathetic to all our guests and will take care of your comfort. The space of this room is planned for guests with disabilities.
Two beds
For 1-2 person
LCD panel
Free Wi-Fi
Shower box
Square - 25 м²
Book now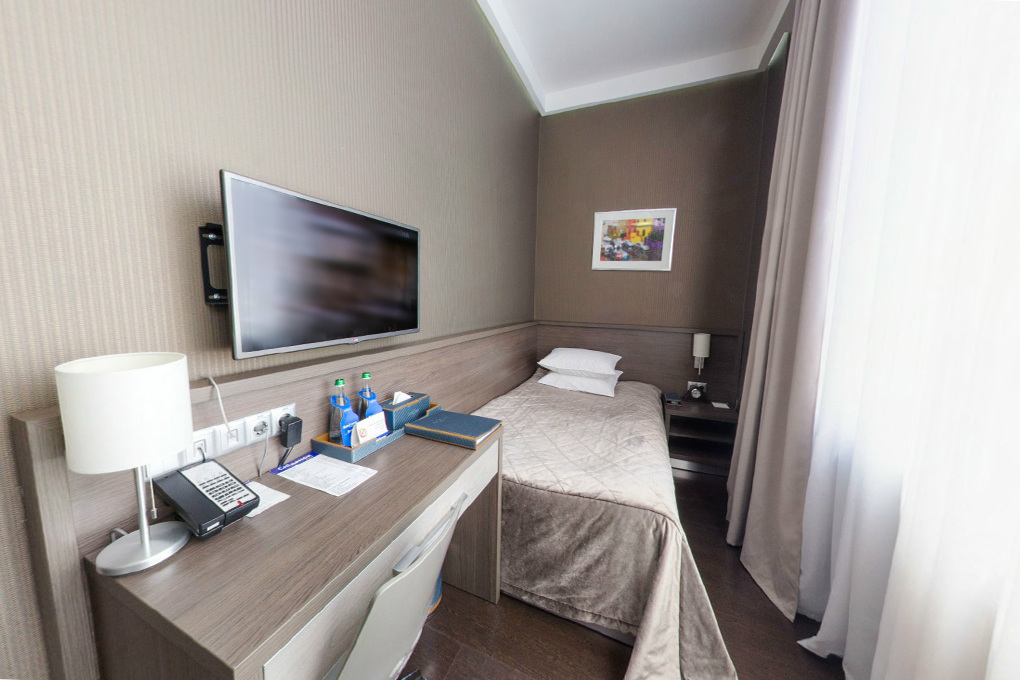 Available price segment roomsCategory whith cozy rooms and affordable price range.
1-2 person
Square - 18 м²
Shower box
Free Wi-Fi
LСD panel
Climate control
Book now