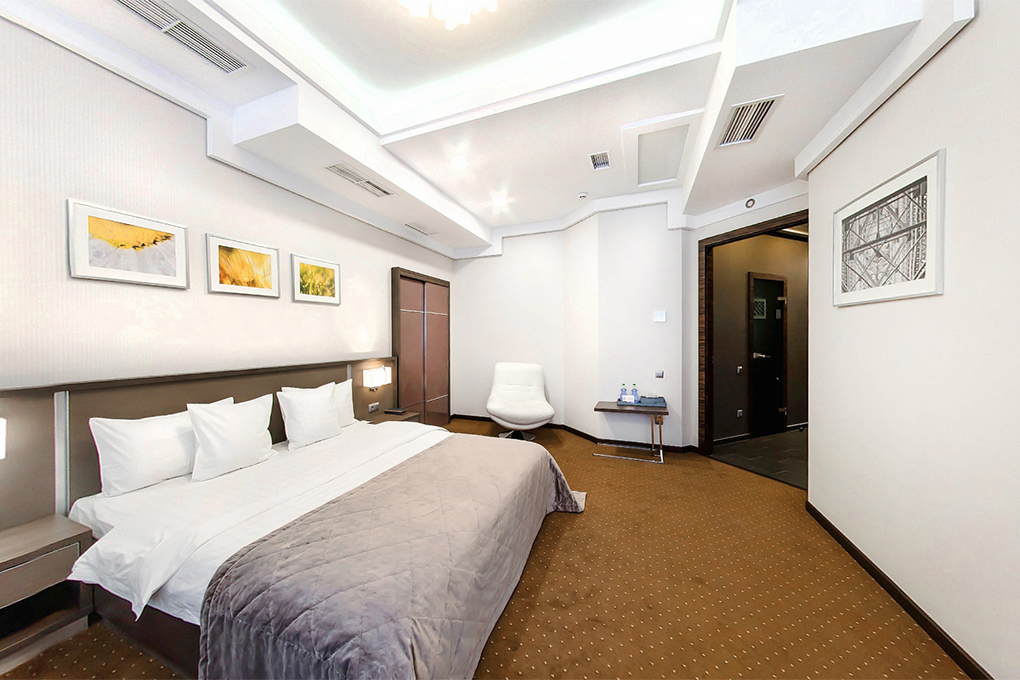 Large bed

 Free Wi-Fi

 Shower box

Square — 55 м²

 Climate control

 Mini-bar

 Cable TV

 Perfumes for bath

 Warm floor system in bathroom

 Safe

 LCD panel 42 inches

For 1-2 person

 
Harmonic combination of modern design solutions and well matched details of interior creates atmosphere for work and relax. Room in art-deco style, combines simple design, comfortable furniture and modern gadgets. Spacious room (square 50m2), with exclusive furniture.
At your service:
free Wi-Fi; LCD panel;cable TV; safe; spacious bathroom decorated with granite, warm floor in bathroom, bidet, shower box, terry bathrobes, towels and slippers, mini bar, system of individual climate control, hairdryer, cosmetic set, electric kettle, ironing accessories (on demand).
Room service is available from 8 a.m till 8:30 p.m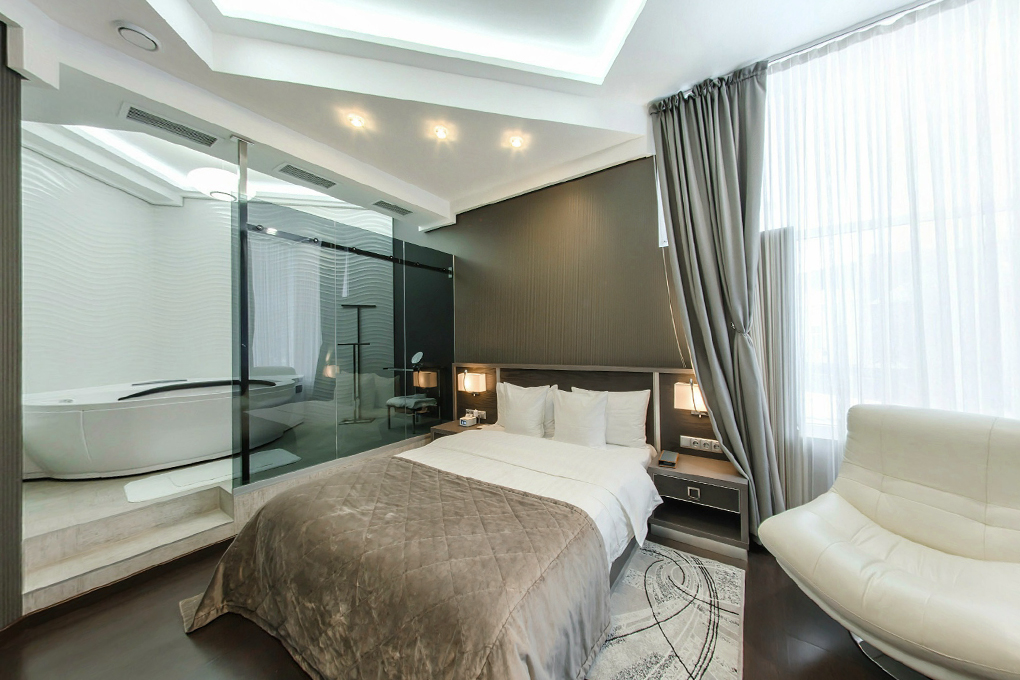 Elegant DeluxCurrent trends of the organization of space and also faultless interior design create the cozy atmosphere for rest and work.
Wi-Fi - free
Square - 50м²
Big size bed
Jacuzzi
For 1-2 person
LCD panel
Book now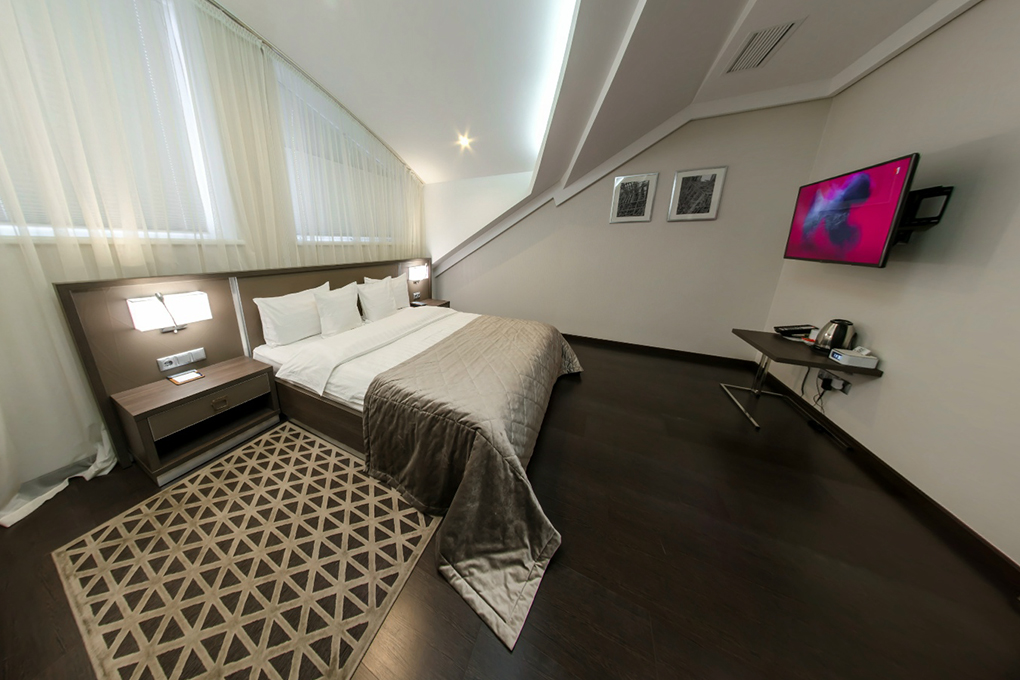 Room class Delux VIPThe individual design of rooms' space combined with luxury designed furniture creates the cozy atmosphere for rest and work.
King size bed
Sauna
Shower roon
Square - 60 м²
For 1-2 person
Jacuzzi
Book now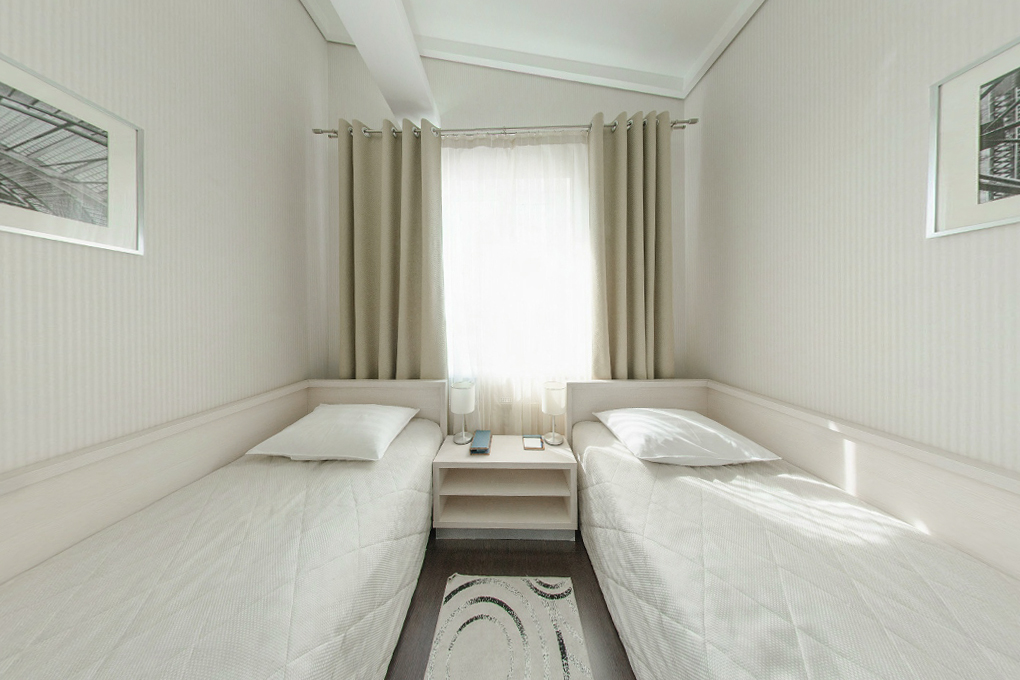 Elegant Classic RoomsSpacious rooms of the category Classic are executed in individual classical style.
For 1-2 person
LCD panel
Square - 25 м²
Book now